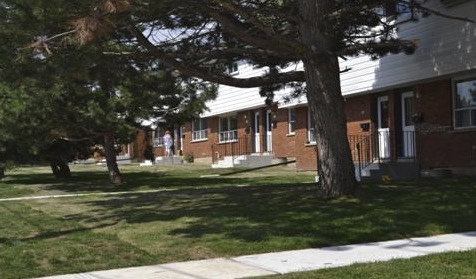 Number of Units:
28
Rooms:
3 Bedroom: 22 (approx. 1125 sq ft)
4 Bedroom: 6
Building & Community Features:
Building Type: Townhouse
Heat, water, hot water included. Tenant pays hydro.
Appliances: Not provided
Heating: Forced air gas furnace
Parking: 1 space per unit
Laundry hook-ups in basement
Wheelchair Accessibility: No
Residential area close to schools and city park
Close to a shopping mall
Easy access to public transit
Rent geared to income with market rent ceiling. Modified chronological placement with needs assessment.
For interior pictures, click here
---
Rent Geared to Income Housing Units Owned By Peterborough Housing Corporation
---