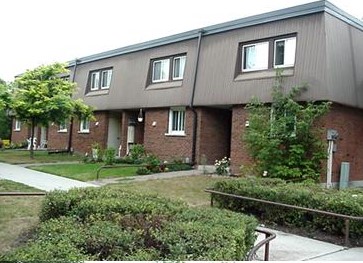 Number of Units:
28
Rooms:
2 Bedroom: 10
3 Bedroom: 14
4 Bedroom: 2
5 Bedroom: 2
Building & Community Features:
Building Type: Townhouse
Heat, water, hot water included. Tenant pays hydro.
Appliances: Not provided
Heating: Ceramic storage heaters
Parking: 1 space per unit
Laundry hook-ups in basement
Wheelchair Accessibility: No
Residential area close to schools and large city park
Easy access to public transit
Rent geared to income with market rent ceiling. Modified chronological placement with needs assessment.
For interior pictures, click here
---
Rent Geared to Income Housing Units Owned By Peterborough Housing Corporation
---