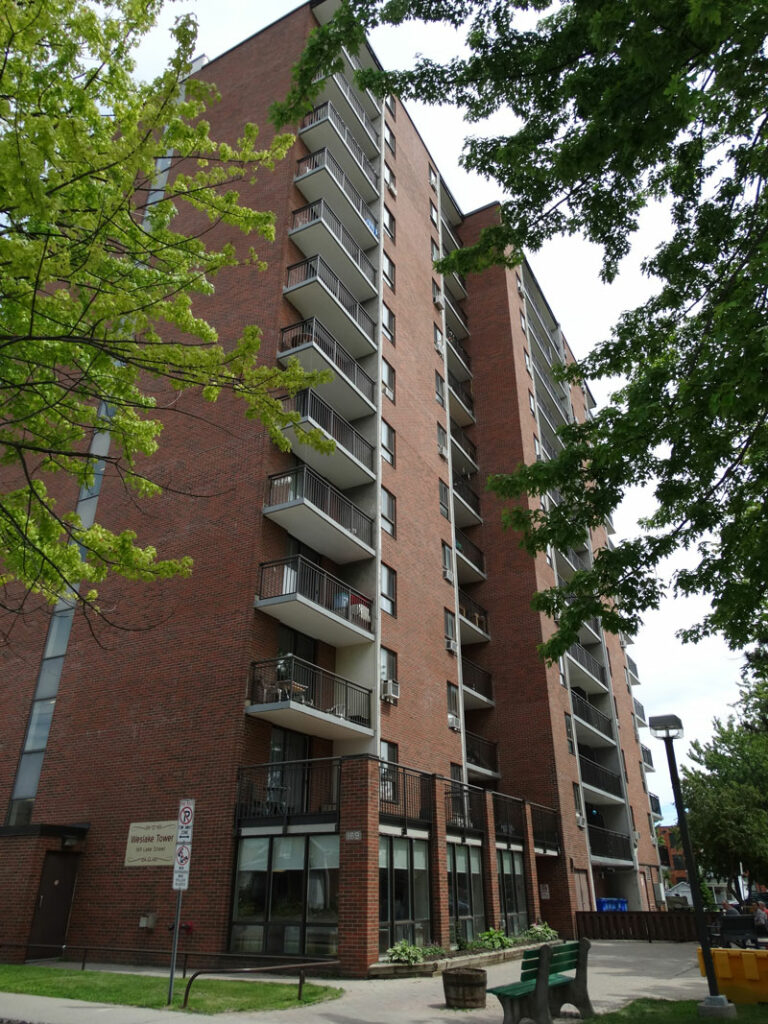 Number of Units:
125
Rooms:
1 Bedroom - 124 (approx. 496 sq ft)
2 Bedroom - 1
Building & Community Features:
Building Type: 13 Storey Highrise
Elevators: 2
Utilities Included
Appliances: Fridge & Stove
Heating: Electric baseboard heaters
Parking: Limited space available
Wheelchair Accessibility: No
Common Room
On-site laundry facility
Close to downtown, shopping, park, and Little Lake
Easy access to public transit
Rent geared to income with market rent ceiling. Modified chronological placement with needs assessment.
For interior pictures, click here
---
Rent Geared to Income Housing Units Owned By Peterborough Housing Corporation
---